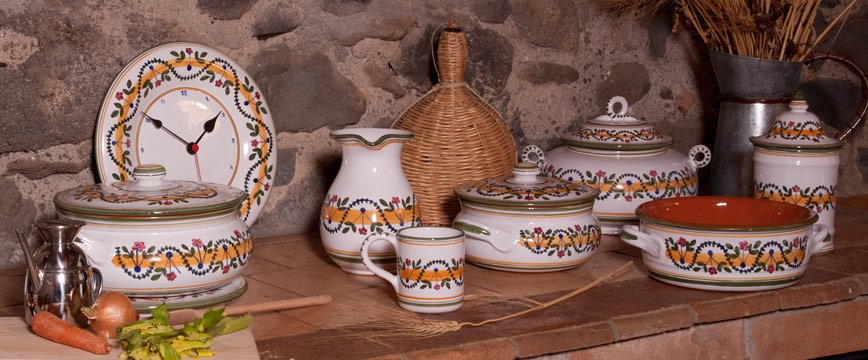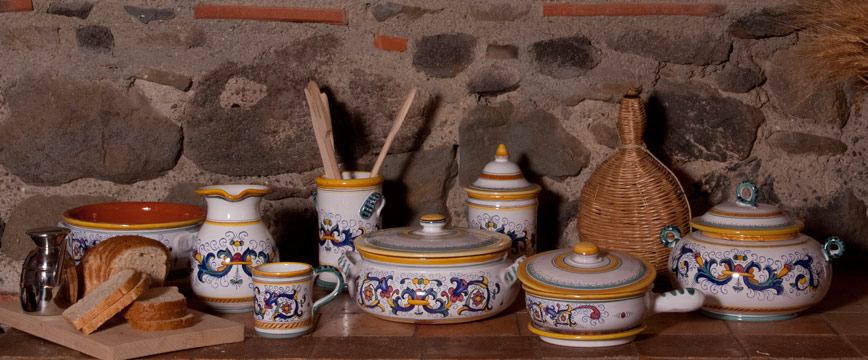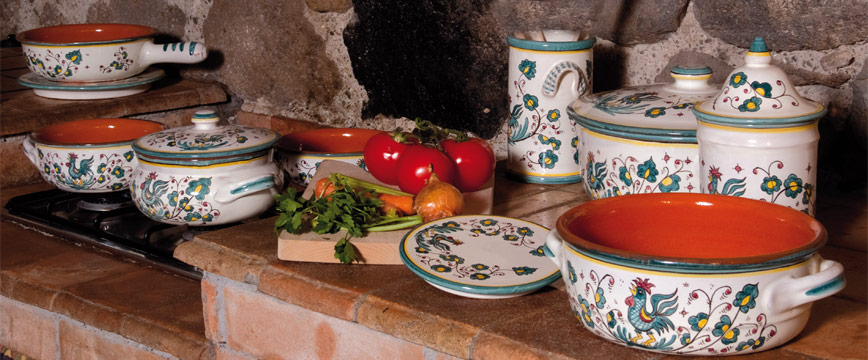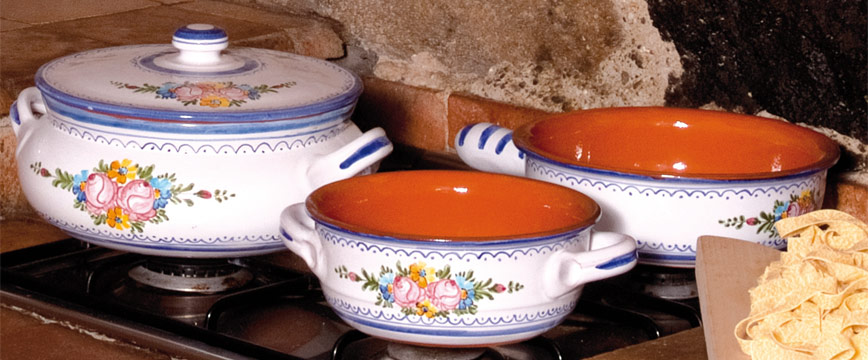 Bama – the fire majolicas
BAMA presents its new collections of fire majolicas: "Gallo orvietano", "Fuoco di Tuscia", "Belfiore aquesiano" and "Antico Deruta". A series of ceramic tradition products which are designed to give more "taste" to your cooking and embellish your table. Glazed terracotta made rich by elegant decorations is shaped as cooking pots, pans and saucepans that will enhance the taste of your recipes.
Furthermore, BAMA also takes care of your table with a series of accessories that complete and enrich the new collections (download the brochure in PDF format).