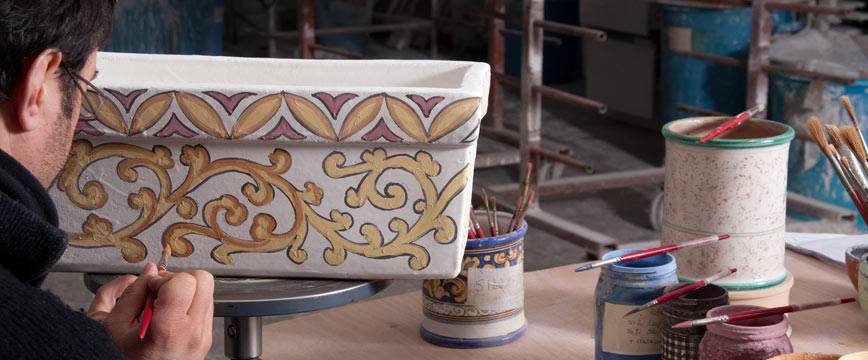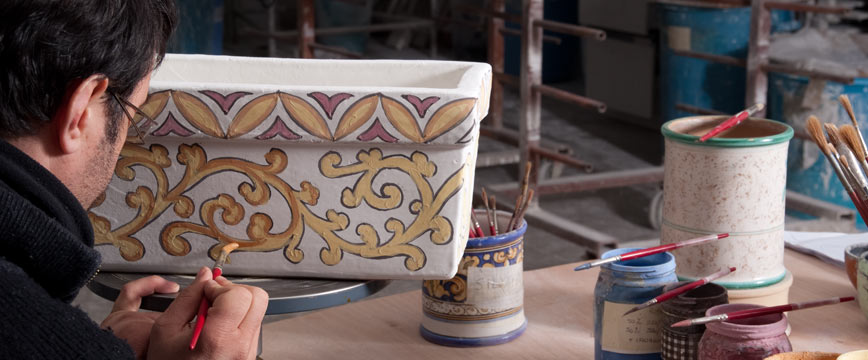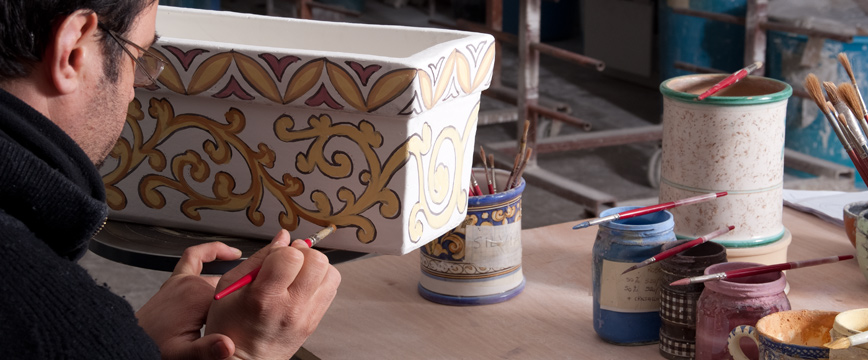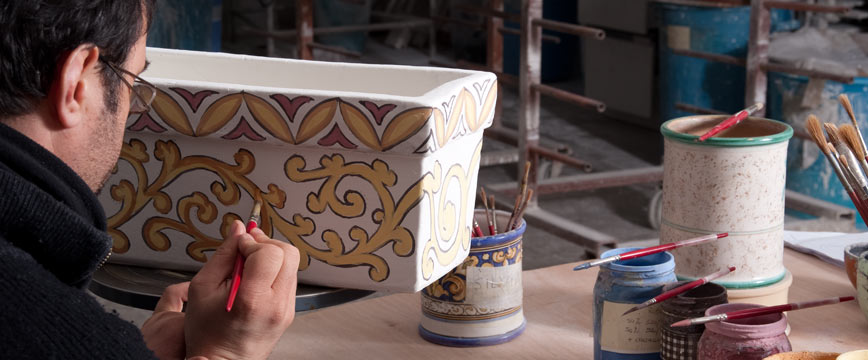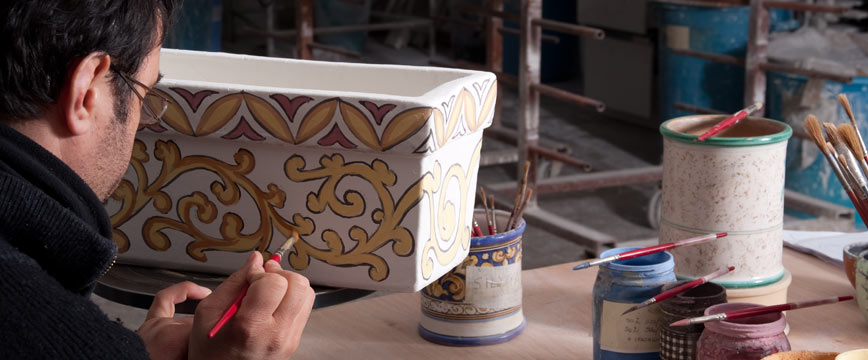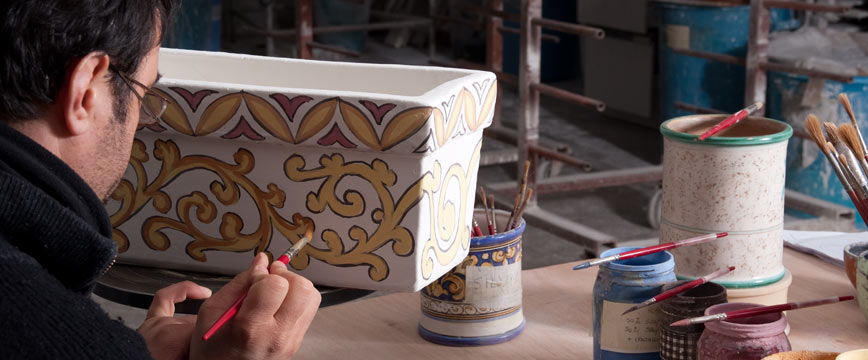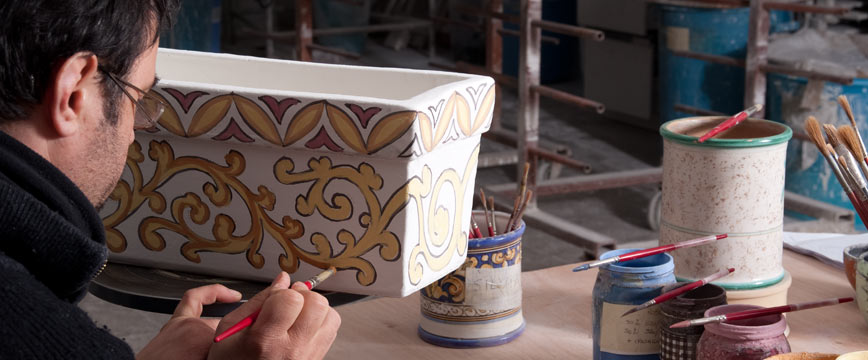 width="868" height="160">Bama, ceramiche artistiche ad Acquapendente dal 1949

Bama, (Bottega Artigiana Maioliche Artistiche) Ornamental Majolicas Craft Workshop
Download our Company profile
Since more than sixty years BAMA produces totally hand-made ornamental ceramics and pottery objects (go to the catalogue section), from the turning-wheel making stage, to the stages of glazing and decoration. It was Osvaldo Polacco (father of Sergio and grandfather of Silvia and Riccardo) that in the far year 1949 gave birth to a little craft workshop which grew throughout time and became an important productive business.
Nowadays, also thanks to the art studies performed by new generations, BAMA is a sound economic activity, respectful of tradition but also open to innovation and new technologies (go to the section dedicated to ceramic decals).